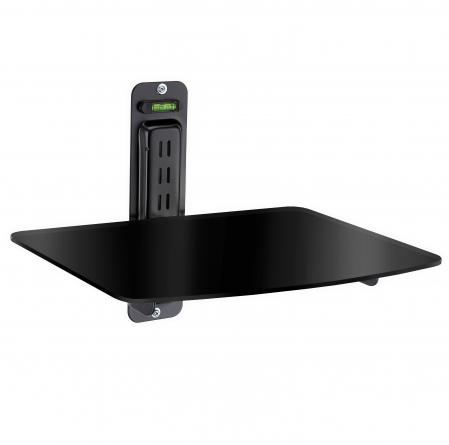 click on picture for more images
Atlantic Single DVD Component Shelf For Flat Screen TV
Setup Time:N/A
Tools:N/A
Ships:1 box UPS

USER OPINIONS
Reviews & Experiences
Give us your opinion


Write a review | No reviews for this product. The Wall Mount Adjustable DVD Component Shelf allows you to mount your DVD player or Cable/Dish Box to the wall, saving you space. This Component shelf features heavy-gauge steel construction with durable product coated finish for years of enjoyment. The 6mm black tempered glass shelf can support up to 15.4 lbs. Based on your room decor, you can fix this shelf to a desired height. Easy to install, this DVD wall mount shelf makes cable management quite simple with the TV and components close together. Comes with instruction manual and mounting screws.

Manufacturer: Atlantic, Inc.

Copyright 2001 - 2012 by Storehouserock, a division of Direct To You Storage Systems, Inc.
All rights reserved. All trademarks and registered trademarks are the property of their respective owners.

SSL